PTs are healthcare professionals who diagnose and treat individuals of all ages, from newborns to the very oldest, who have medical problems or other health-related conditions, illnesses, or injuries that limit their abilities to move and perform functional activities as well as they would like in their daily lives. PTs use an individual's history and physical examination to arrive at a diagnosis and establish a management plan and, when necessary, incorporate the results of laboratory and imaging studies. Electrodiagnostic testing (e.g., electromyograms and nerve conduction velocity testing) may also be of assistance. PT management commonly includes prescription of or assistance with specific exercises, manual therapy, education, manipulation and other interventions.
In addition, PTs work with individuals to prevent the loss of mobility before it occurs by developing fitness and wellness-oriented programs for healthier and more active lifestyles, providing services to individuals and populations to develop, maintain and restore maximum movement and functional ability throughout the lifespan. This includes providing services in circumstances where movement and function are threatened by aging, injury, disease or environmental factors. Functional movement is central to what it means to be healthy. Our physical therapist spends 1 on 1 time with the patient. We feel that this personalized contact is important.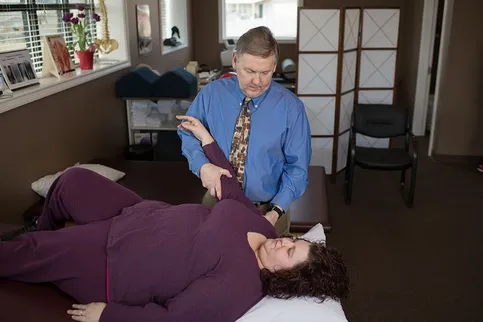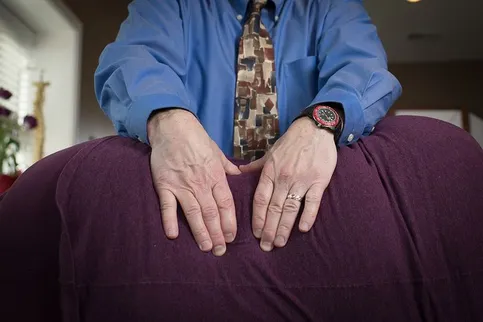 Patrick Murphy, PT, ATC, CEES performing treatment

Benefits of Physical Therapy
Physical therapists treat people of all ages and abilities. Here are some ways a physical therapist can help you.
Maximize Your Movement
Pain-free movement is crucial to your quality of life, your ability to earn a living, and your independence. Physical therapists are movement experts who can identify, diagnose, and treat movement problems.
Participate In Your Recovery
Physical therapists work collaboratively with their patients and clients. Treatment plans are designed for each person's individual goals, challenges, and needs.
Avoid Opioids
Opioid risks include depression, overdose, and addiction, plus withdrawal symptoms when stopping use. In some situations, dosed appropriately, prescription opioids are an appropriate part of medical treatment. However, the Centers for Disease Control and Prevention (CDC) is urging health care providers to reduce the use of opioids in favor of safe alternatives like physical therapy for most long-term pain.
Avoid Surgery
Before you undergo expensive or invasive surgery, try physical therapy. For some conditions, including meniscal tears and knee osteoarthritis, rotator cuff tears, spinal stenosis, and degenerative disk disease, treatment by a physical therapist has been found to be as effective as surgery.
At Hamilton Health Associates, the physical therapist works one-on-one with the patient through the entire course of treatment. Most patients prefer this personalized attention. Most patients who find our office are surprised at this level of care when they have previously gone to a hospital or large PT chain where assistants and helpers are the primary supervisors.
What are PATIENTS Saying?
"Patrick was a very good physical therapist. His communication, professionalism and overall efficiency was excellent. His Knowledge and treatment program was superb."
"Patrick is a special man and does a more than excellent job! Hamilton Health Associates is the best I've ever been to!"
Questions about Physical Therapy? Contact us at (513) 863-2273 or [email protected]